Tomorrow evening (May 18, 2020) at 7pm PDT/10pm EDT, there will be a live AMA with the founders of Sequoir (formerly Vertbase), Justin and Stuart.
@Crimsonclad and other Hive community members will be joining a live video and chat session. There will be lots of news to share and time for questions and comments! Everyone is invited to leave their questions here on this post; this will be the bulk of the AMA, with live questions also being taken from the Hive discord during the event.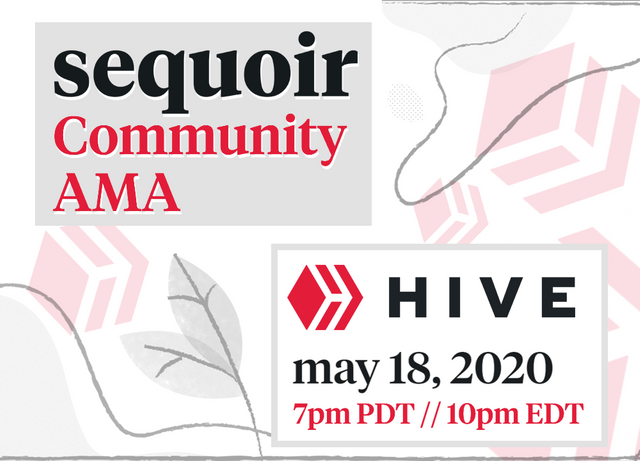 Hey Hive! Join the Sequoir founders for a community AMA: What do YOU want to know?
Founded at the start of 2018, Sequoir is a blockchain-built exchange for buying and selling digital assets, currently available in 117 countries, and fiat trading pairs with the US Dollar, Pound Sterling, Euro, Australian Dollar, and Canadian Dollar.
Take the time to read other's questions in the comments….
For the full article, please go to:
https://hive.blog/hiveblockchain/@hiveio/join-the-sequoir-ama-tomorrow-live-video-q-and-a-on-april-18-7pm-pdt