HiveKings.com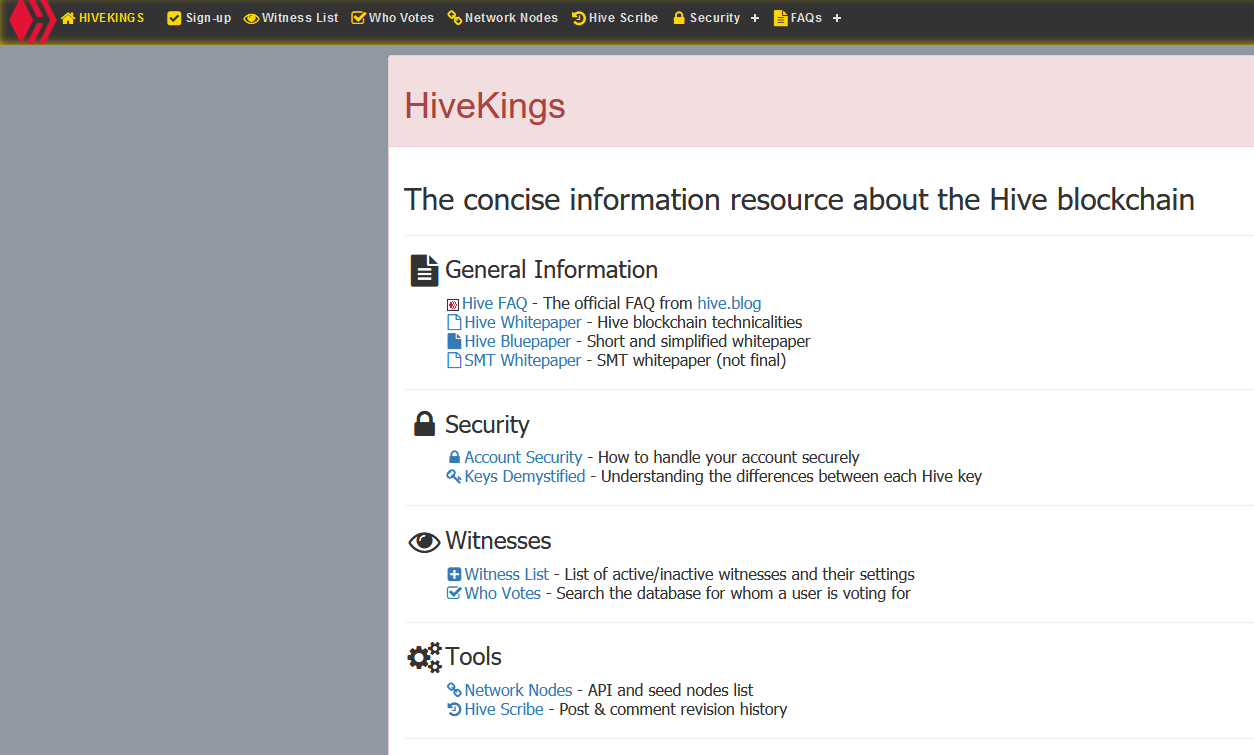 A very useful and informative website for everyone with a Hive account.
The site supplies links to very important information about your accounts, from the basics of Hive, to the SECURITY of your accounts.
It is highly recommended that everyone take a look at this website and go over all the details.
One thing that sets this website apart from many others is the following:

https://hivekings.com/witnesses
A fully comprehensive list of Hive Witnesses (Witness nodes)
With the ability to vote directly from the website/page.
There is also this feature on the website:

https://hivekings.com/whovotes
With this tool anyone can get information as to who is voting for what witnesses simply by typing in the username and clicking "Search".
Saving you time in your searches.
A very informative website and very useful when it comes to Witness voting and searching for information about Hive Witnesses.
Where Can People Contact You

https://hivekings.com/ or on Hive: @drakos
Is this your business/community?
If you own the above, please claim this listing and confirm it with a 0.001 HIVE transfer from the relevant Hive account to: @hive101 IMPORTANT Please include a link to the relevant listing in the Transfer memo. This will help us a lot in tracking and ensuring things get done right, first time round.
Claim Now!